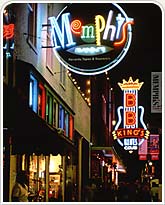 Elvis, ribs, ducks walking through hotel lobbies, Memphis is famous for a lot of things. Most activities center around Beale Street where the Blues and Soul music abound. BB Kings and other great clubs should not be missed. Of course, Graceland, the home of Elvis Presley, the King of Rock and Roll, is the most popular tourist attraction.
Located along the might Mississippi River, Memphis has a real soul of Southern Hospitality. The food is fabulous with arguably the best barbequed ribs anywhere. There is all types of shopping, museums, parks and, of course, great nightlife to experience.
Don't miss the wonderful River Boats. Take a ride or just sit by the river and watch them go by. Of course, be over at the Peabody Hotel by 11am to see the ducks march up the steps and into the hotel. Yes, you heard me right!
Memphis is not to be missed in your travel plans.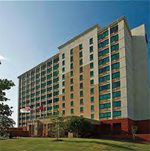 CROWNE PLAZA
300 N. Second Street
Luxury accommodations and amenities compliment a great downtown location. Just 12 miles from Memphis International Airport and minutes from the Cook Convention Center. Within walking distance of the Memphis trolley system which can connect to anywhere you want to go. World-famous Beale Street Entertainment District is within walking distance and Elvis Presley's Graceland is just eight miles away. The Canal Bar and Bistro serves a variety of Southern dishes and provide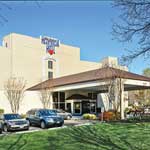 HEARTBREAK HOTEL
3677 Elvis Presley Blvd.
A fashionable boutique hotel that takes its cues from the legendary hospitality and personal style for which the King of Rock & Roll was known. The 128-room hotel serves as convenient headquarters for visitors of the celebrated Graceland Mansion. Each room includes a kitchenette with refrigerator, coffee-maker and microwave, and is equipped with television, clock radio, hairdryer, iron/ironing board and voice mail. Continental breakfast served daily. Relax at the end of the day in the Jungle Room Lounge with appetizers, sandwiches, salads, and specialty drinks.