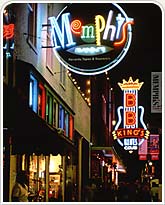 Elvis, ribs, ducks walking through hotel lobbies, Memphis is famous for a lot of things. Most activities center around Beale Street where the Blues and Soul music abound. BB Kings and other great clubs should not be missed. Of course, Graceland, the home of Elvis Presley, the King of Rock and Roll, is the most popular tourist attraction.
Located along the might Mississippi River, Memphis has a real soul of Southern Hospitality. The food is fabulous with arguably the best barbequed ribs anywhere. There is all types of shopping, museums, parks and, of course, great nightlife to experience.
Don't miss the wonderful River Boats. Take a ride or just sit by the river and watch them go by. Of course, be over at the Peabody Hotel by 11am to see the ducks march up the steps and into the hotel. Yes, you heard me right!
Memphis is not to be missed in your travel plans.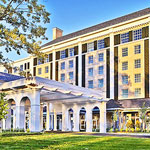 THE GUEST HOUSE AT GRACELAND
2801 Green Mountain Drive
Located just steps away from Graceland Mansion. Southern hospitality and gracious service abound. You'll enjoy the rock 'n' royal treatment from the moment you enter the lobby until you've left the building.
The 450-room resort is a reflection of Elvis' personal style, with designs inspired by Graceland Mansion. The Guest House includes 20 stylish, specialty-themed suites, each with designs supervised by Priscilla Presley. Many of these suites are located on the top floor — known as "The Upstairs" — evocative of the upstairs at Graceland Mansion, which was the private living quarters for Elvis and his family.