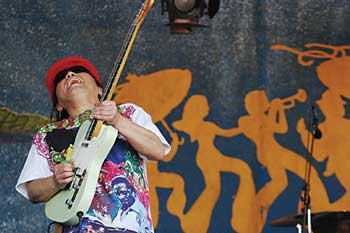 YOUR HOTELS

BIENVILLE HOUSE
320 Decatur Street
The Bienville House Hotel in New Orleans is perfectly situated in the midst of the historic French Quarter. With a recent multi-million dollar renovation, the 83-room hotel is a truly distinctive French Quarter hotel. It offers premium accommodations with a boutique hotel feel with many amenities. Just steps away from the city's finest antique shops on Royal Street, Bourbon Street, late-night jazz clubs, world-renowned New Orleans restaurants, centuriesold historic buildings, museums, voodoo shops and more. Also close to Saks Fifth Avenue, the Audubon Institute Aquarium of the Americas, Woldenberg Park, Entergy IMAX Theater, the House of Blues, and only steps from Cafe Du Monde and Jackson Square.
MONTELEONE
214 Royal Street
568 comfortable guest rooms and suites. A perfect place to rejuvenate from a busy day or night exploring New Orleans. The elegance of old New Orleans with the modern conveniences of today. Rooftop pool, fitness area, room service, business center, and multi-lingual concierge. Near many art galleries and great restaurants.
New Orleans, LA
Plan: 3A
Arrive:
1st Weekend - April 25, 2019 (Fest days - April 26, 27 & 28)
2nd Weekend - May 2, 2019 (Fest days - May 3, 4 & 5)

STAY: 3 Nights
HOTEL: Bienville House - 320 Decatur Street (in the French Quarter)
Monteleone - 214 Royal Street (in the French Quarter)
FEATURES: 3 Nights hotel & tax (Extra Night rates are available); 3 days admission (Friday, Saturday & Sunday) to the New Orleans Jazz & Heritage Festival; 3 days transfers to the Jazz Fest site (New Orleans Fairgrounds). NOTE: Second Weekend has a 4th day of performances (Thursday, May 2); rates available on request for a four-night package.
RATES PER PERSON:
SGL
DBL
TPL
QD
Bienville House
$1895
1195
995
925
Monteleone
2095
1295
1095
995
EXTRA NIGHTS
SGL
DBL
TPL
QD
Bienville House *
$210
105
85
69
Monteleone *
266
133
96
79
*Note: For both hotels, the rate for the night of May 2 may be higher.
PLAN 3B - Add 1 dinner, 1 Dinner Jazz Cruise to Plan 3A for an additional $140 per person.
KIDS RATES (All Kids 2 to 18 yrs): PLAN 3A: $295 PLAN 3B: $435
ADDITIONAL DAYS OF JAZZ FEST: The three included performances are Friday, Saturday & Sunday for both weekends. The First Weekend, there are only 3 performance days. For the Second Weekend rates for a 4th day of performances (Thursday), with transfers and an additional night at the hotel (May 1) are available on request.

ABOUT JAZZ FEST: Performers and guests alike come from all over the world to be a part of this great event. Jazz and Dixieland are the focal points, but many different kinds of music are performed. At the Jazz Fest site, there are about 10 stages and show areas and the included admission ticket allows the guest to roam between each venue at their own pace on an open-seating basis. The New Orleans Fairgrounds site is a short distance from the French Quarter.