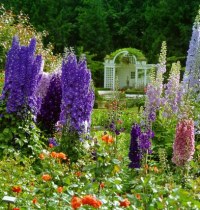 Located at the Southern tip of Vancouver Island off mainland Western Canada, this beautiful city has maintained a certain British ambiance. With water on nearly three sides and a lovely inner harbor, most activities center around boating and fishing.
The shopping is fabulous if you like Harris tweeds, Irish linens, Scottish woolens and, of course, English and Irish crystal. The downtown surrounds the historic Empress Hotel where they serve a formal British Tea each afternoon. Just outside of downtown is the famous Butchart Gardens.
The view of the Straits of Juan de Fuca over to Washington's Olympic Peninsula is breathtaking, as is the view of the Cascade Mountains to the East and the mountains and forest north of Victoria. Just a short drive out of town and you are in beautiful forests and the rugged shoreline of the Pacific coast.
Visit Victoria for its relaxed English charm, for its fabulous fishing and boating or as a base to view this gorgeous area.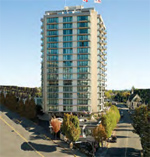 EXECUTIVE HOUSE HOTEL
777 Douglas Street
A European-style boutique hotel located in the heart of Victoria. Situated across the street from the Victoria Conference Centre, one block from the magnificent Victoria Inner Harbour, National Geographic IMAX theatre, Royal BC Museum, sea kayaking, seaplane tours and Beacon Hill Park. Close to all major attractions. Dining experiences range from casual pub settings and oyster bar to fine dining. Guest rooms come with all the amenities to make you feel at home.